Titanium dioxide: E171 no longer considered safe when used as a food additive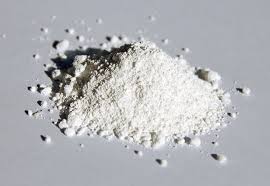 The European Food Safety Authority of the European Commission has updated its safety assessment of the food additive titanium dioxide (E 171), following a request by the European Commission in March 2020.
EFSA's expert Panel on Food Additives and Flavourings (FAF) concluded that "titanium dioxide can no longer be considered safe as a food additive." A part of the reason for this is that they haven't been able to exclude genotoxicity concerns after consumption of titanium dioxide particles. The absorption of the particles can accumulate in the body.
EFSA's scientific expert applied the 2018 EFSA Scientific Committee Guidance on Nanotechnology to the safety assessment of food additives. Titanium dioxide E 171 contains at most 50% of particles in the nano range to which consumers may be exposed. The term "nano" is mentioned more than 400 times in the new EFSA safety assessment.
Titanium dioxide is currently authorized as a food additive in the EU according to Annex II of Regulation (EC) no 1333/2008. It is important to note that any legislative or regulatory decisions on the authorisations of food additives are the responsibility of the European Commission and Member States and that EFSA's scientific advice will be used to inform any decisions they might/might not take on possible regulatory actions. According to the EU health commissioner, Stella Kyriakides cited in the Guardian, the European Commission has proposed a ban on titanium dioxide E 171 use in the EU as a consequence of EFSA's opinion and discussions will begin this month. 
In our database we currently have 145 products containing titanium dioxide (nano), where 15 of these belong in the 'Food and Beverage' category and 105 in the "Health and Fitness" category. There are most likely many more products on the market that contain titanium dioxide in the nanoform, but the current EU legislation does not require manufacturers to label or report on the fact that their products entail materials in the nanoform if these materials were also used prior to 1997.
For additional information on titanium dioxide (nano) products in our database, check our analysis section.
EFSA's conclusion comes after the Scientific Committee on Consumer Safety in October of 2020 had concluded that the use of TiO2 in aerosol sprays for consumers and hairdressers were not safe considered in the context that TiO2 is classified as a category-2 carcinogen (via inhalation). 
In the fall of this year, the Scientific Committee on Health, Environmental and Emerging Risks (SCHEER) is expected to provide their Opinion on Safety of Titanium Dioxide in Toys after request from European Commission.
https://www.theguardian.com/world/2021/may/06/e171-eu-watchdog-says-food-colouring-widely-used-in-uk-is-unsafe
For further information on the news, see: https://www.efsa.europa.eu/en/news/titanium-dioxide-e171-no-longer-considered-safe-when-used-food-additive