What do EU citizens think about nanomaterials?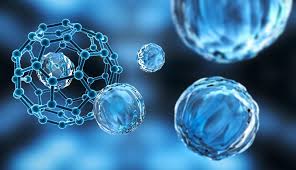 The EU Observatory for Nanomaterials (EUON) recently carried out a study in five EU countries, Austria, Bulgaria, Finland, France and Poland, published on November 16th, 2020. The study analyzed how consumers perceive nanomaterials and their potential risks to health and environment.
The study shows that the general awareness of nanomaterials is low but has increased compared to earlier studies. The results of the study confirm that the concerns over nanomaterials often correlate with a lack of awareness. Furthermore, the study identified concerns over the safety of established and newer applications of nanomaterials.
87 % of the study respondents would want to know if the products they buy are containing nanomaterials. The respondents indicated that it would be important to have the information on the product label for various categories such as cosmetics, textiles and household products.
The key recommendation of the study is to increase the awareness of nanomaterials to ensure that the consumer can make informed choices. For more information, see: https://echa.europa.eu/-/what-do-eu-citizens-think-about-nanomaterials-