Is "safety by design" the way forward for nanomaterials?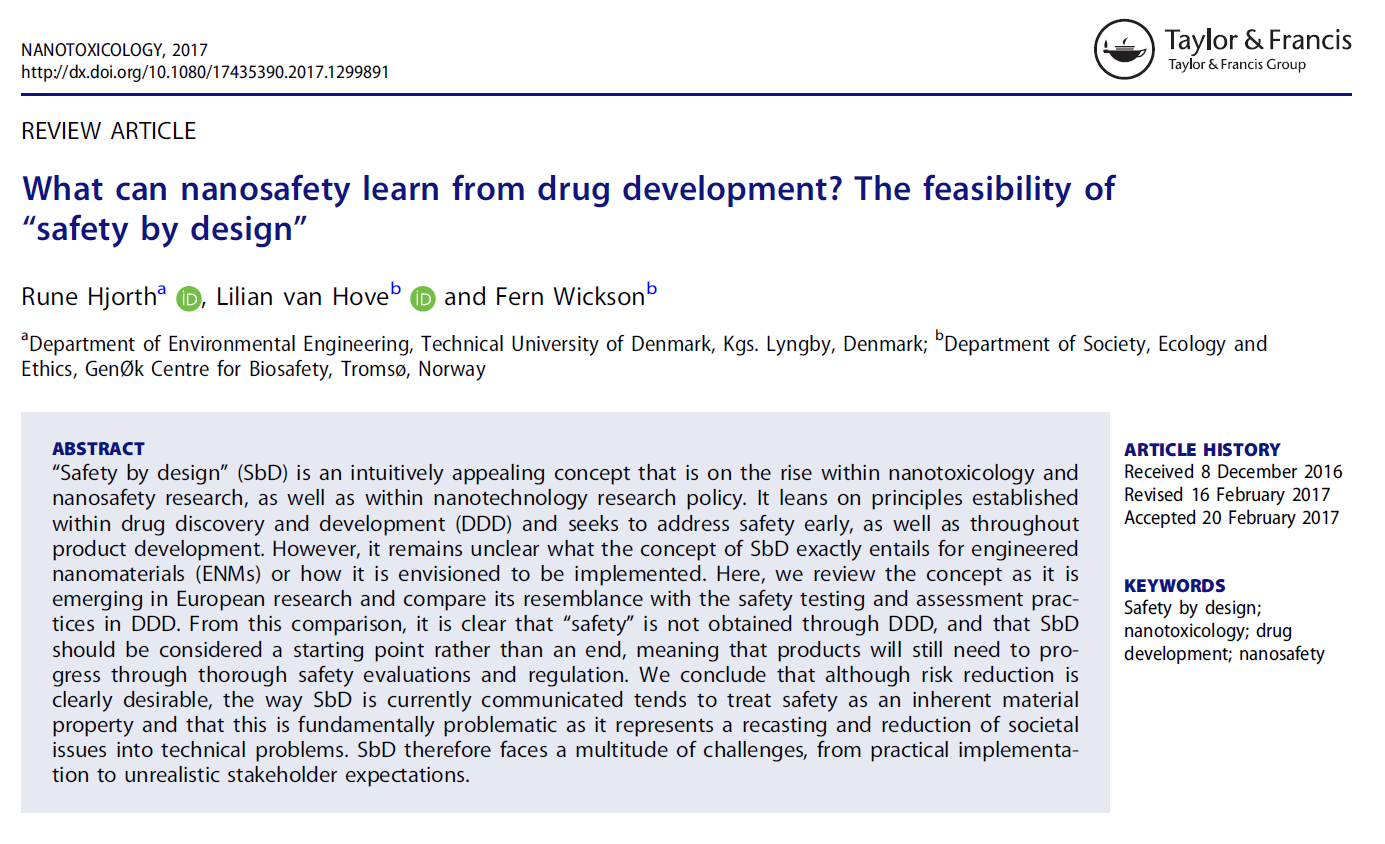 A new study by researchers at DTU Environment and GenØk in Tromsø, Norway raises serious questions about the use of the concept "Safety by Design" (SbD) in nanosafety research.
Numerous stakeholders in the field have pledged their hope to SbD in the pursuit of the development of 'safe' or safer nanomaterials. The study, published in Nanotoxicology, discusses the origin of the concept, reviews how it is being implemented in current European nanosafety research and compares its resemblance with the safety testing and assessment practices in drug development, which arguably is the inspiration behind SbD. The researchers conclude that successful implementation of SbD faces many obstacles and bring about a multitude of challenges, from practical implementation to unrealistic stakeholder expectations and they therefore recommend realigning expectations to what can be achieved through SbD.
For more information:http://www.tandfonline.com/doi/full/10.1080/17435390.2017.1299891